The Halal Spot
474 Myrtle Ave, Brooklyn, NY 11205
Order now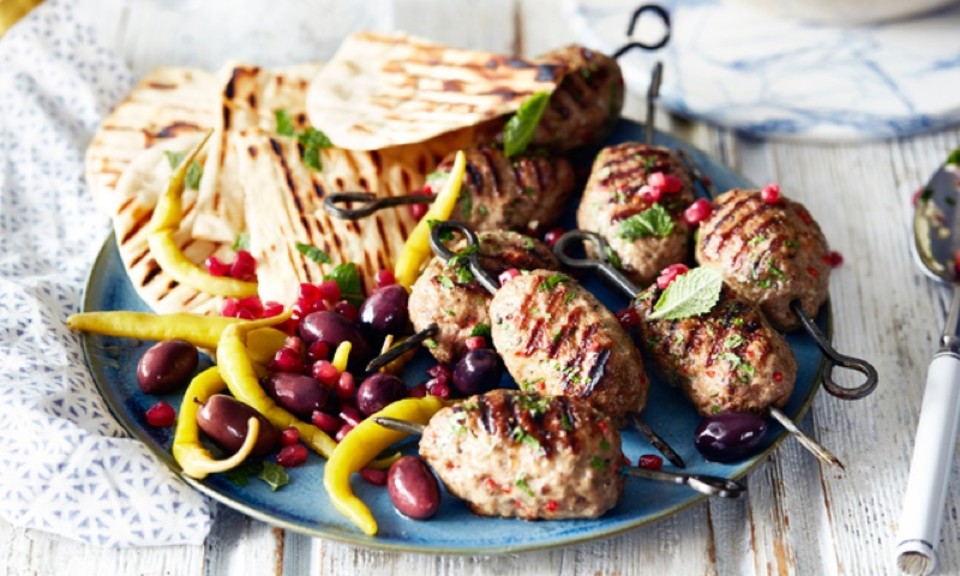 Kate
Delivery was like 15 minutes early! The fries were still hot and crispy. I got the mixed meat salad and was kind of amazed by how big it was - it could definitely be enough for two to share. The salad and my sisters salmon wrap were hot delicious, and the fries were spicy and amazing.
Tiffany
Order from here almost every week, food is always hot and fresh! I've had the mozzarella sticks, chicken fingers, gyro platter and the chicken platter. Highly recommend if you are looking for filling meal!
Ashraf
That Got Damn Falafel sandwich Good AF. I been ordering from there for the past 6 days. They gonna have to build me a room in that joint. Lol. Great place. Great food.
Jovanne
Amazing food fast friendly delivery guy. The chicken over rice is exactly what I expected. They for got to send napkins and forks :( but I love them anyway
Charisse
First time ordering here. I got the lamb Gyro. Delivery was fast, food was hot and deeeeelicious. 10/10 would order again.
Jennifer
This place is an amazing addition to Fort Greene / Clinton Hill. It is full of so many healthy and organic choices fit for all your family! My husband wanted a Chicken Parmesan sandwich which they bread in - house with their organic chicken. I ordered the fresh grilled cod platter with the spinach rice and salad to share with the baby and all the gourmet sauces! This place is delicious every time we order! The burgers are also grass fed and organic and their salmon burgers are GF. What a find! I have been inside and it is meticulously clean! Finally a restaurant that offers delicious organic food for a good family price! An absolute must try!!!!!
Erick
The selection of the sauces is not very intuitive - there should be selections before your allowed to proceed with your order (even ug there is a no sauce option needed). This will ensure the user goes through all the selections.

The fee is ridiculous since they use inhouse delivery guys and additionally ask for tip. Ensuring 5 dollars extra which is more than 50% of the chicken Platter.

Otherwise the food is as delicious as always - one of my favorite spots and arguably the best chicken over rice spots.
Stephanie
That meal was so delicious. It came sooner than expected which was a very pleasant surprise. Then i opened the fires and they were cooked to mushy, crispy perfection. The wings were so perfectly cooked and crispy. Then the mixed meat platter with the rice and salad just blew the top off my head. It was MINDBLOWINGLY delicious. 5/5 would buy again
Timothy
Wonderful. The falafel burger is great! Crispy on the outside and perfectly seasoned. Very satisfying crunch and then soft interior. Lamb is delicious, extra meat on the gyro is no joke. Loved making a huge mess and yes I ate my lamb off the floor after I dropped a ton. Worth it. White sauce and red only way to do it.
David
I just finished this review and Im about to order again from here. Ha. Wife likes the Zinger Burger and I am a big fan of lamb over rice. I like ordering the red and white sauce on the side so I can fix it myself. Chicken wings are also good. Quality of chicken, service and price are all reasons we keep coming back.
About us
Dinner, Gyro, Halal, Mediterranean
Today

Delivery: 11:30 AM - 10:30 PM

Takeout: 11:00 AM - 10:30 PM

Delivery

Monday:

11:30 AM - 10:30 PM

Tuesday:

11:30 AM - 10:30 PM

Wednesday:

11:30 AM - 10:30 PM

Thursday:

11:30 AM - 10:30 PM

Friday:

11:30 AM - 10:30 PM

Saturday:

11:30 AM - 10:30 PM

Sunday:

12:00 PM - 10:30 PM

Takeout

Monday:

11:00 AM - 10:30 PM

Tuesday:

11:00 AM - 10:30 PM

Wednesday:

11:00 AM - 10:30 PM

Thursday:

11:00 AM - 10:30 PM

Friday:

11:00 AM - 11:30 PM

Saturday:

11:00 AM - 11:30 PM

Sunday:

12:00 PM - 10:30 PM